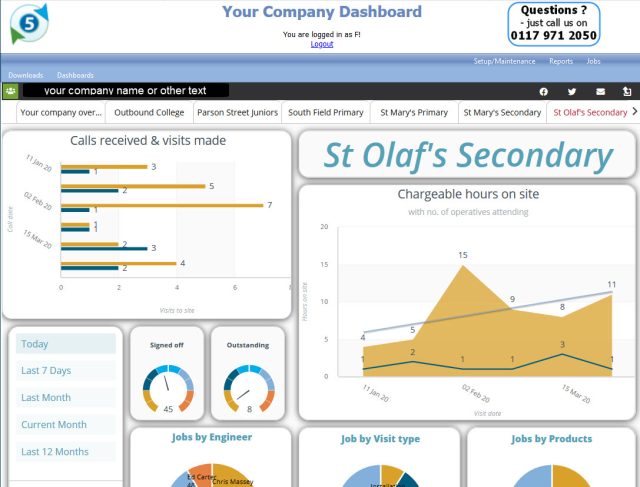 magic5 have been working with ClicData to display results collected on-site in a graphical form.
Give your customers and managers a login so you don't have to prepare your periodic reports.
Data is usually based on released reports so you can sanity-check the figures first if you like.
Detailed data can be gathered up into a tabbed binder, complete with overview.
Powerful aggregation and transformations means data can be combined and displayed in pretty much any for you like. Such as
columns,
bars,
pies,
scatters,
funnels,
treemaps,
gauges,
maps
and pivot tables.
Interactive graphs are even better
Date selectors give snapshots for the period that matters most to you and your customers – select from the presets or enter specific dates.
Clicking on charts can open data tables for viewing and/or exporting, or lead into further dashboards.
Give us a call (0117 9712050) or email info@magic5software.com to discuss how this might work for you.