and all the best for the coming year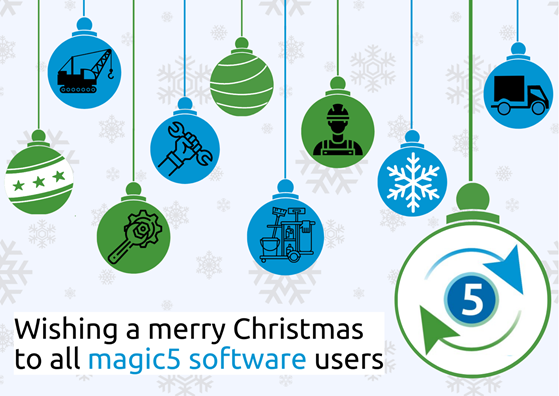 A quick catch-up on 2022
Over the past year the magic5 app has continued to develop on both Android and iOS to meet the needs of our onsite users.
The magic5 office portal also has some new functionality – for instance, did you know that you can now use ENTER on most text searches. We've tailored several customer's portals to cater for their specific requirements – let us know if you'd like us to look into updating yours.
And we're re-designing the website on a shiny new magic5 server with up-dated efficiency and security. Don't worry about losing us though – you'll still find us here at www.magic5software.com and your usual portal address.